Modo Pendant - 2 Globes
by Jason Miller
Pendant - 2 Globes (Bronze/Cream)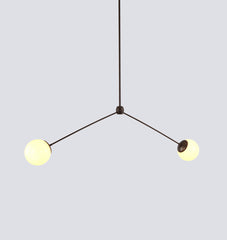 Pendant - 2 Globes (Bronze/Smoke)
Detail (Bronze/Smoke)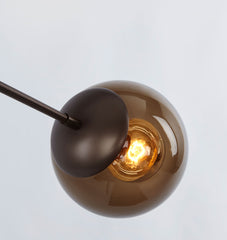 Pendant - 2 Globes (Bronze/Clear)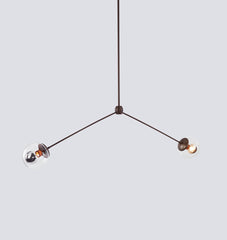 Detail (Bronze/Cream)
Canopy (Black)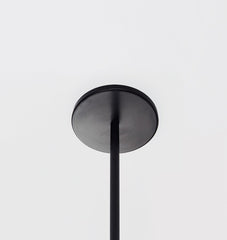 Modo Pendant - 2 Globes
by Jason Miller
The
Modo
series was inspired by the kinds of ready-made, off-the-shelf parts
that can be
found at inexpensive lighting stores. Unlike
those
, however,
Modo
is painstakingly engineered and custom CNC-milled from solid aluminum. The spoke-and-hub system allows for dozens of configurations, making
Modo
as versatile as it is beautiful.
---
---
Resources
If you are a Roll & Hill retailer, an architect or designer, or a member of the press, please log in to access information on our products and designers.