Esper Table Lamp
by Joseph Guerra and Sina Sohrab
Esper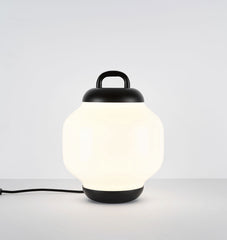 Esper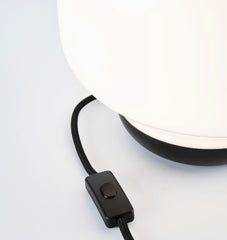 Table Lamp (Black/White) — Roll & Hill Showroom, New York City. Image by Joseph De Leo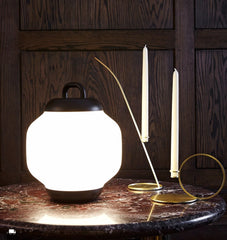 Table Lamp - Detail (Black/White)
Esper Table Lamp
by Joseph Guerra and Sina Sohrab
Esper takes inspiration from chochins, the ubiquitous lanterns typically found outside sushi restaurants and late night hangouts in Japan. The different forms are distortions of the iconic lanterns, with smooth and spartan shapes that look to the future while retaining the humility of centuries past.
---
---
Available for Quick Ship
Spec Sheet
Installation Instructions
Declaration of Conformity
Resources
If you are a Roll & Hill retailer, an architect or designer, or a member of the press, please log in to access information on our products and designers.